Cursillo is...
Make a friend, be a friend, bring your friend to Christ…
The Cursillo movement promotes not only personal spiritual growth, but recognizes that we are called by our baptism to be active apostolic members of the Body of Christ.
What does Cursillo mean to you? Share your own experiences with us here

Interested in attending a weekend?
Download an application below (requires Adobe Reader). Please note that candidates must be sponsored by an active Cursillista. If you need help finding a sponsor, contact the Ultreya leader nearest you.

If you have made a weekend in the Mobile Archdiocese and need to update your information in our database click here

If you made a weekend in another Diocese and have moved to the Mobile Archdiocese click here to be added to our database.
Candidate and team lists for the Fall weekends are now available on the Weekends page.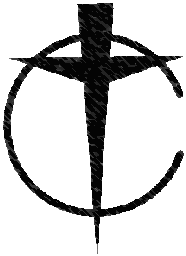 It's time to claim your time slot(s) for the 72 hours of prayer for each of the spring weekends. Sign up now. You will receive an email reminder about 48 hours before your prayer slot(s), so be sure to use a good email address when you sign up.
Men's Spring Weekend 2016 Prayer Chain
Women's Spring Weekend 2016 Prayer Chain